My older sister Michelle, younger sister Amanda, her husband Andy, Mom and me.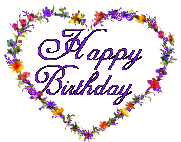 Dear Mom,
Isn't it funny how the day is just starting for you but is almost over for me? Miles separate us but the things that you taught me, the values you instilled in me tell me that you are always near by. Those values go into every decision that I make from what to make for dinner to how to raise the kids. I draw from your strength and example everyday.
You show me the kind of person that I want to be. I am proud to call you Mom.
Here's to many, many more birthdays.
Love,
Trisha